The INSeaPTION global user workshop on climate services was organized on September 25th and 26th in Haarlem, Netherlands.
This report documents the outcomes of the first workshop on global coastal climate services of the INSeaPTION project held in autumn 2018. The workshop brought together 22 coastal experts and stakeholders from both the public and private sectors working within a range of different country contexts in order to identify a set of user needs that can potentially be translated into coastal climate services by the INSeaPTION project over the course of the next 2 years of project life.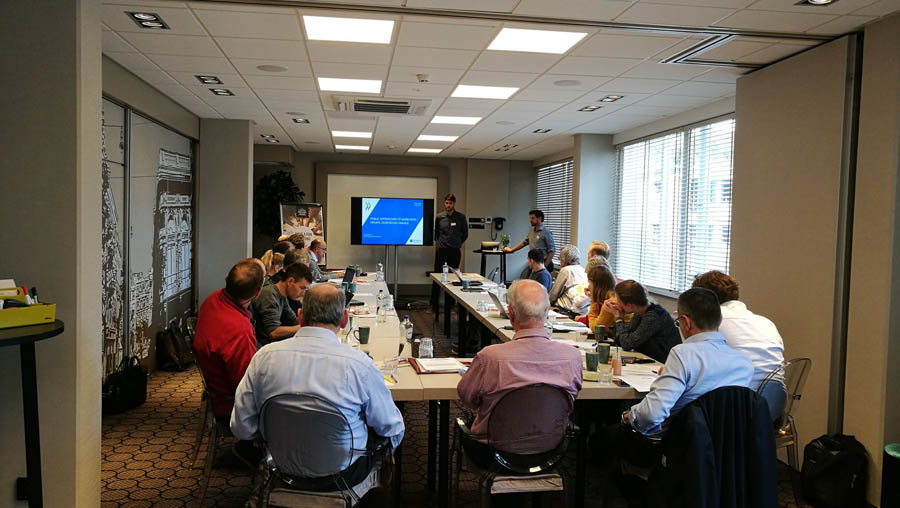 To quickly synthesize this workshop on 25-26 September 2018:
Key climate services were identified along 3 different types:
Regarding decision-problems, in particular, long-term decisions, e.g. for siting and taking adaptation measures regarding critical infrastructure such as nuclear power plants, was found to be of great interest.
Regarding methods and tools, developing a methodology for attributing climate change and sea-level rise to coastal risk and adaptation was found to be of high interest in the context of current discussions on adaptation finance.
Regarding methodological guidance, support for developing SLR information to support in local decisions, particularly in developing country contexts, where data availability presents a significant challenge, was seen as a climate service of potentially high interest to be addressed within the project.
A reflection emerging out of the workshop is that further work should be undertaken to enrol decision-makers with a more global perspective on coastal adaptation, such as, adaptation finance actors under the UNFCCC or development finance decision-makers more broadly.
A key step in the next phase of the project will be to more narrowly define the set of key users and climate services, given the initial input of this first workshop.
---
Full synthesis report of the 25-26 September Global User Workshop in Haarlem (Netherlands)
Resource (in English):
By: Maspataud Aurélie (BRGM)